Your First Visit to Gospel Light


Visiting any church for the first time can be a tough experience. Where to go? What to wear? What time to show up? What's here for my kids? What can I expect? These and many more questions may arise. Well, we want to put you at ease.

Your first visit to Gospel Light Baptist Church will be refreshing, friendly, and enjoyable for your whole family. We want you to experience inspiring music, helpful teaching and preaching, friendly people, and a place where you feel welcomed, loved, and at home!

If there's something we missed on this list or if you have any other questions, please don't hesitate to give us a call. We're here for you! Even our Pastor and his wife would be glad to speak to you on the phone or visit you in your home if you like. Whether you're new to the area and looking for a church home, or if it has been a long time since you've attended church at all, we hope your first visit at Gospel Light will be awesome!

We exist to serve you and your family, and we are looking forward to meeting you personally. We hope you'll feel right at home with our church family from the very first moment you visit. Let us know how we can serve you better, and we hope you will be our guest real soon!

Here are a few answers to your questions and what you might expect on your first visit.

1. Finding the church

Gospel Light Baptist Church began as a brand new church just a few short years ago. Therefore, we currently rent facilities until we can purchase our own property or church buildings. We currently meet at a private school, Richland Academy. This is easy to find, located at 11570 Yonge Street, in Richmond Hill. This is just north of Gamble Road/19th Avenue, next to the Lexus car dealership, on the west side of the road.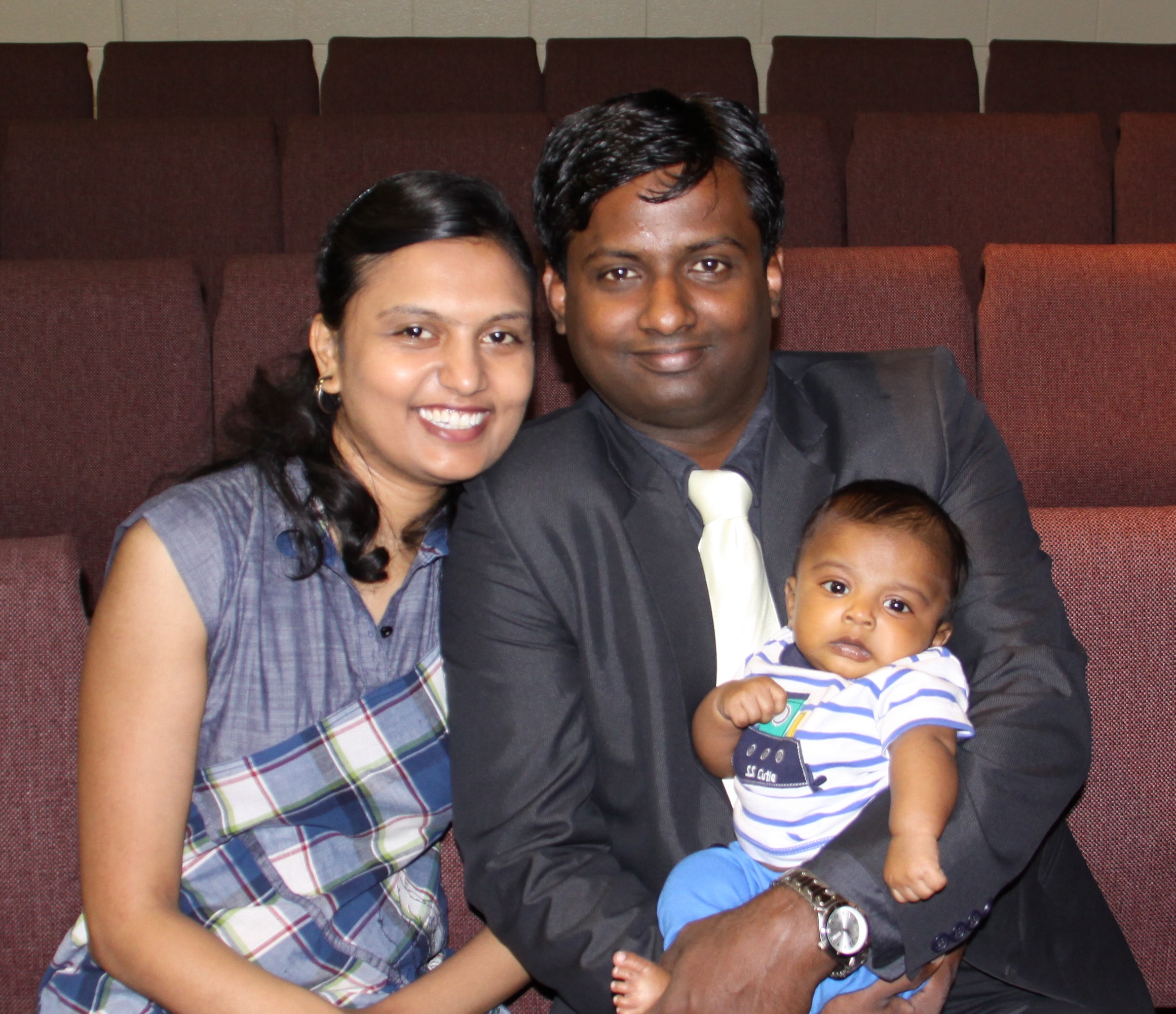 2. Finding the auditorium

When you arrive, enter the building through the doors of the front lobby (close to the parking lot). Any one of our church members or greeters would be happy to direct you to the right classes or to the auditorium for the service. Just ask them! They can also answer any other questions you might have.

3. Finding nurseries and classes

Again, any of our people would be glad to assist you in finding the right classes for you and your family. We also have small signs by the classroom doors indicating which Sunday School classes are for the different ages of children and young people.

4. What's here for my kids?

There are special classes for all ages of children. Though our children's and youth program are still developing as our church continues to grow, we do believe that we have excellent classes for your children. We have well-staffed, loving nursery care provided for all of our church services. Each of our children's workers has undergone a very careful screening, interview, and application process and has been approved by the pastor to work with our children. You can be assured that your children are safe and protected in our nurseries and children's classes.

Our Infant Nursery is for children birth through twenty-four months. Our Toddler Nursery/Beginner's Class is for children ages two to four. These nurseries are open for all of our services. We have an outstanding program for the two to four year old children. The teachers are excellent. The curriculum is very good. Your little ones will have an enjoyable time coming to Sunday School and church. Our teachers use Bible stories, character lessons and stories, puppets "Mittens and Boots", colouring time, craft time, play time, singing time, and more!

We also have Sunday School classes for the children and teens. These classes also have times of singing, games, Bible stories, Scripture memory, object lessons, Bible quiz and trivia sheets, and take home papers for the lessons.


5. What's the Sunday morning schedule?

On Sunday mornings at 10:00 a.m., we have our "Family Bible Hour." This is a time when your children can enjoy the Bible at their learning-level in our Children's Sunday School Classes. Adults are invited to join one of our Adult Bible Classes. These small groups are a great opportunity for adults to study the Bible. You are welcome to arrive early and fellowship and talk and make friends with others in your class. These classes begin at ten o'clock and go for about forty-five minutes.

On Sunday mornings at 11:00 a.m., we have our "Sunday Morning Service." During this time, we all meet together in the auditorium for our main preaching service. We have great singing, heart-warming special music provided by our church choir, smaller singing groups, and the pastor and his wife. Often the pastor leads the congregational singing and our pastor's wife plays the piano; our church enjoys their musical talents. Some of our teenagers also play violins, as well as the clarinet, cornet, and flute. Our morning service always includes an inspirational or encouraging message from God's Word. This service is usually just a little over one hour in length.

During the morning service, children in Kindergarten to Grade 5 are dismissed for "Children's Church," where they have a time of singing and a Bible lesson planned just for them. We also have our Infant Nursery and Toddler Nursery/Beginners Class during all of our services.

6. How should I dress?

There is not a dress code at Gospel Light Baptist Church for members or visiting guests. Our ministry leaders and most of our church family dress in more traditional "Sunday dress;" however, our main goal is that you would feel welcome and comfortable on your first visit here at Gospel Light.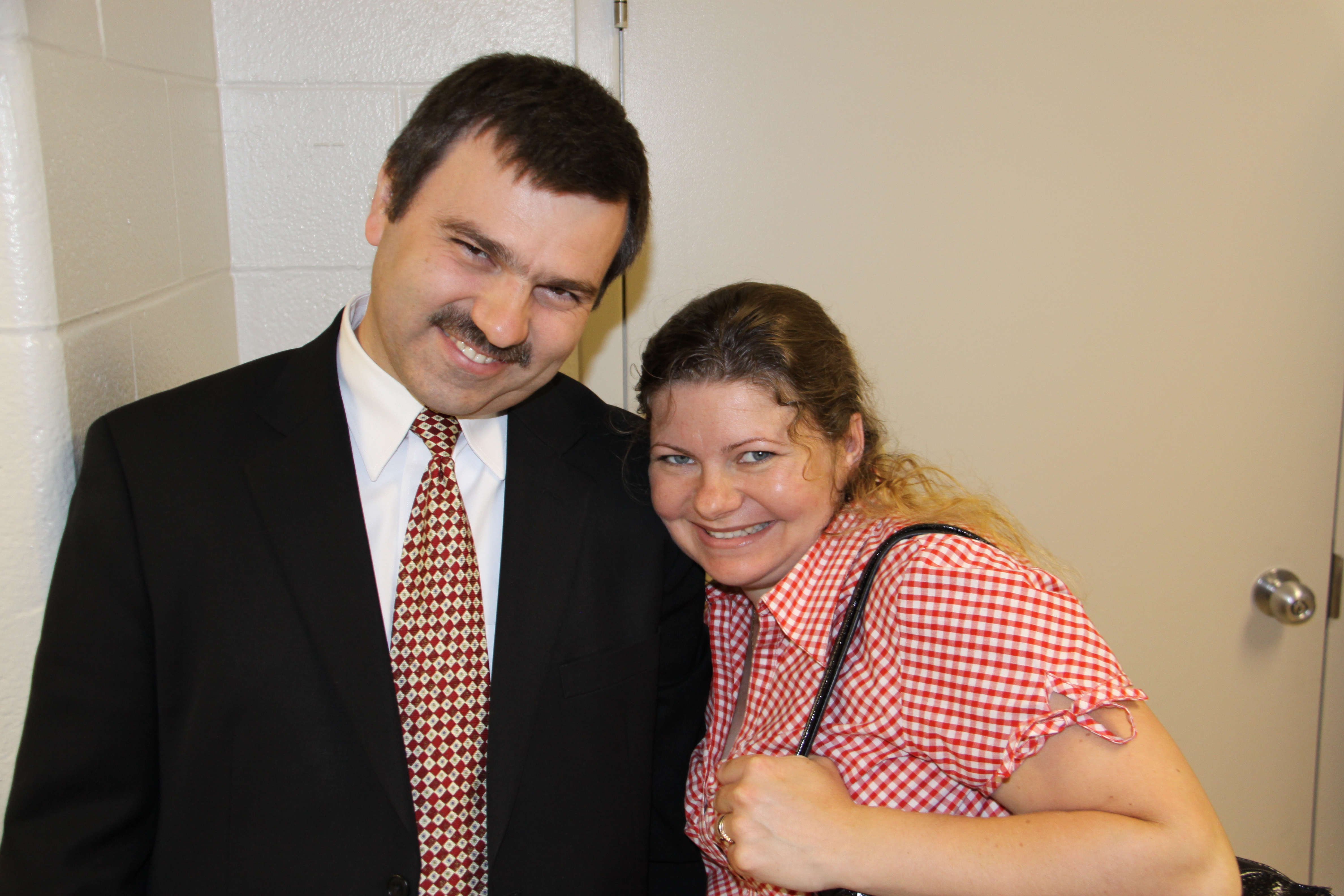 7. Are there services at other times?

Yes. We have a "Sunday Afternoon or Evening Service" (not a repeat of the morning service) that begins at varied times each week. Typically, we enjoy a potluck lunch together after the morning service followed by a brief afternoon service at 1:00 pm on the 2nd, 3rd, 4th, and 5th Sunday of each month. On the 1st Sunday of each month, we typically have a 4:00 pm evening service. Again, in this service, you'll enjoy great congregational singing, special music, and a helpful message from the Pastor. We also meet on Thursday evenings at 7:30 p.m. for our "Midweek Bible Study." On Thursday nights, we are meeting at a different location. If you can't be our guest on a Sunday morning, we hope you will visit us for one of our other services. To confirm time and location (or if you have any other questions), please call Pastor Johnston (416) 300-0735.

8. Am I expected to participate in the offering?

No. We don't invite you to Gospel Light Baptist Church for your offering. Though people may choose to participate if they wish to do so, we want our service to be a gift and blessing to you. We are not after your money. We are a church that sincerely loves people. We hope you will find at Gospel Light a warm family spirit, a friendly atmosphere, truth from God's Word, and a place where you can grow in God's grace! Please don't feel any obligation to participate in the offering as a guest.
Upcoming Events
---
Potluck Lunch Fellowship

Sunday, Jul 22, 2018

Immediately after our morning service, we have a potluck luncheon on the 2nd, 3rd, 4th, and 5th Sunday of every month. Following lunch, we finish the Lord's Day with a brief afternoon service at 1:00 pm.

Sunday Service Schedule

Sunday, Jul 22, 2018

Sundays are awesome at Gospel Light! Wonderful music. Exciting children's classes. Practical, challenging, and encouraging Bible preaching and teaching - you'll love being in church! It all starts at 10 am every Sunday.

Men's & Ladies Split Sessions

Sunday, Jul 22, 2018

We are looking forward to have Bro. Mike and Brenda Cox as our guest speakers this Sunday!

Church Outreach

Thursday, Jul 26, 2018

door-to-door visitation sharing the gospel of Jesus Christ and inviting people to church

Midweek Bible Study and Prayer Meeting

Thursday, Jul 26, 2018

We meet for Bible study and prayer on Thursday nights at 8:00 pm - on Thursdays, we meet at Richmond Hill Baptist Church, 50 Wright Street.